The month of February is  "Feb-ibig"  month, more commonly known as the month of hearts due to Valentine's Day celebration.  There's nothing fancy in our family celebrating the Valentine's Day but I believe we have the best celebrations in our own way.  We bought foods for our family dinner date and I got a good massage.  It feels so good and it is the best way to relax in such a busy-buddy world of mine.  Nothing big happened, financial-wise.  I am thankful that we are still in track with our financial goals.  Without much ado, here is my monthly financial progress report – February 2017.
Monthly Financial Progress Report – February 2017
I am trying to control the family's spending in the month of February to compensate the many expenses we incurred in the month of January 2017.
Education Fund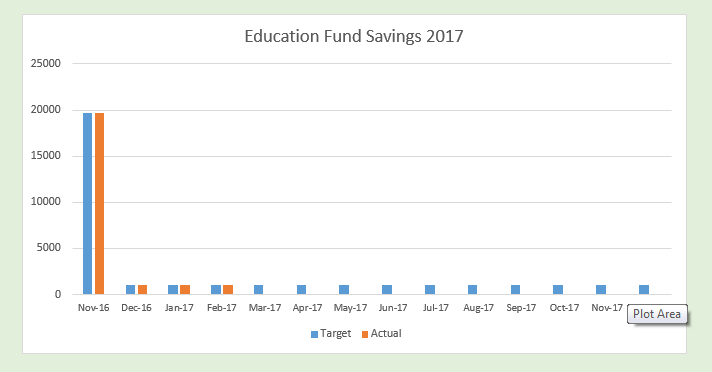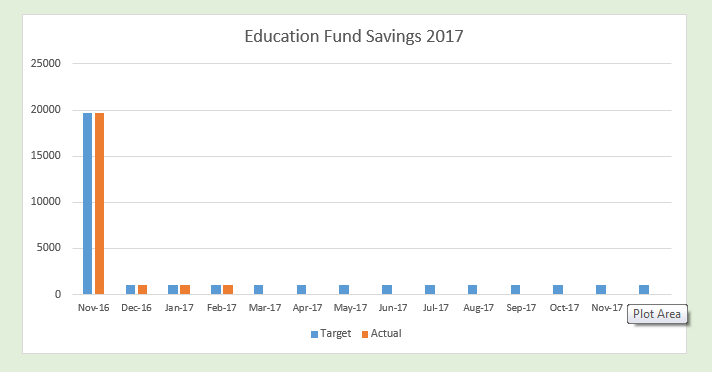 With regards to my Education Fund, I am still on track with it.  As usual, I topped up P1,000 making my total education fund as of  the month of February to P22,700.
Emergency Fund
As for my Emergency Fund, I continue to save my allotted amount of P1,000 for this fund.  I am trying very much to be very consistent with this saving so that I will have something to add to the family's Emergency fund by the end of the year.
For the month of February, I have a total of P3,000 for my emergency fund savings.
Debt Payment Tracking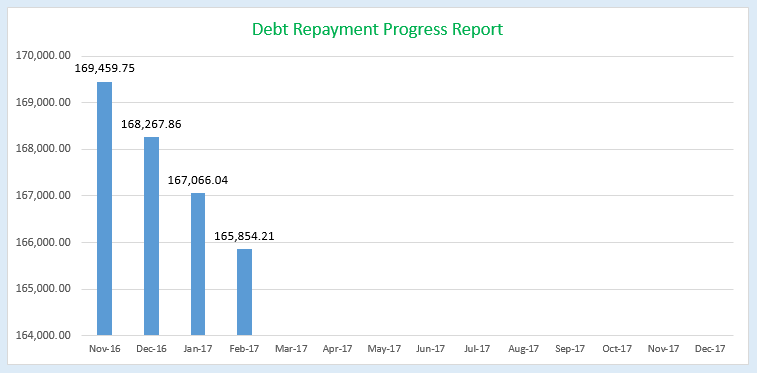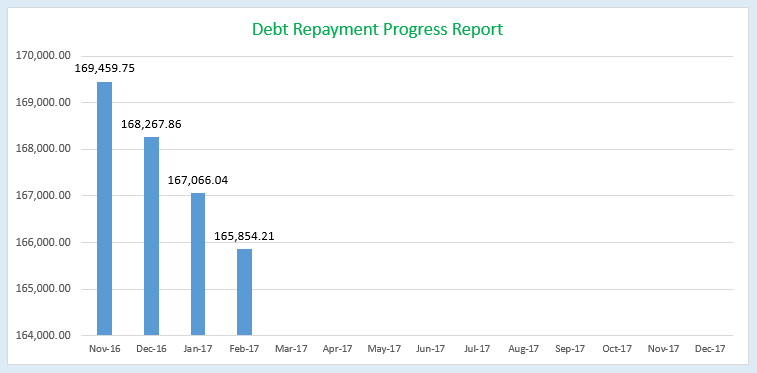 My debt payment progress also continue to be on the line.  It is very motivating to see that my debt continuously dwindle as months pass by.  I look forward to the day that this will become zero and I can finally shout out that I am debt-free.
Stock Investing
For my Stock Investing, I have set my mind to set aside just small amount of 2,000 for it on a monthly basis.  I am saving for it but I just put it in an envelope and I plan to put it in stock investments when the right time come.
It is good to know that Col Financial, my planned online broker for this stock investment has an office here in my city.  I have inquired if I can just submit my required documents at their office and I am happy that the response is positive.  I will find time to download forms, fill it out and go to their office so that I will finally be able to start.
This is my financial progress report  – February 2017.  May all our dreams come to life!