The year 2018 has been a great one. I had many milestones financially and personally. Although it was not perfectly smooth in an upward direction, I can say that generally, the year is great. This article is a review on my financial hits and miss in the year 2018.
More than the monetary aspect of my financial life, I learned plenty of lessons that will help me prepare and ready to face this new year 2019. I have been also making some major life decisions that I will later reveal in my future posts.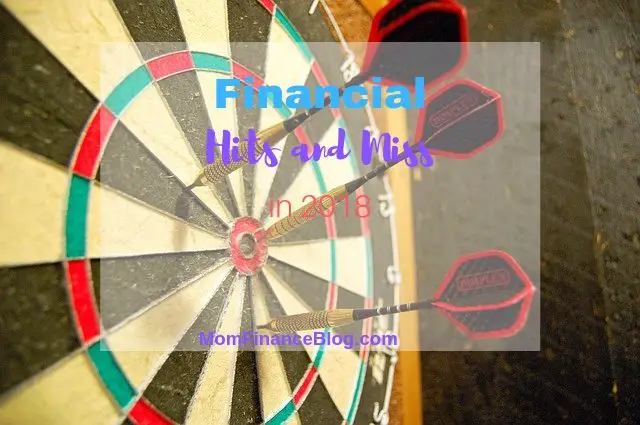 Financial Hits and Miss in 2018
I have been personally thankful for the recently concluded year 2018. I made some remarkable financial decisions and they are the following:

Financial Hits
I Started Investing in the Stock Market. It was March of 2018 that I opened an account at COL Financial and start investing in the stock market. It opened my mind to the world of stocks and index funds and learned so many things in the process.
I Started Budgeting and Tracking my Expenses using Spending Tracker App. I did not track my expenses before. However, I find myself wondering where my money go and kept on memory recalling what expenses did I incur. It is in the start of the year 2018 that I started using the Spending Tracker app and it really helped myself get the whole picture of my expenses. It made me aware on what area should I cut my expenses.
I Ventured into a Side Business. At the early months of this blog, I published Monthly Financial Report detailing my savings and debt payment progress including investments. However, I got frustrated because I felt that I made very little progress financially. My last published financial progress report was on October 2017 and from that time on, I keep on pressing myself for additional income source to beef up my savings and debt payment. That was when I ventured into the side business. As of the moment, it is slowly but surely growing.
Along with my winning moves are also some financial efforts that I need to improve on and these are the following:
Financial Miss
Discipline. In spite of my best efforts to improve my financial life, If I were to have an honest self-evaluation, I would rate myself 7/10 on the area of discipline. I know I could have done better with my finances with a stricter discipline. However, I don't beat up myself for it. I will just keep on improving in my future financial decisions.
Organization. Since I have been juggling full-time work and side business, there are times that I could not keep up with organizing my records and I get topsy-turvy at times. This is something that I need to improve on.
Focus. The last thing that I feel I need to improve on is focus and not keep any distractions to stifle me and divert me from my goals.
This is my 2018 year in review – my financial hits and miss in 2018.  How about you?