Few sleeps from now and its gonna be Christmas Day.  Yay! Are you excited for the Holidays? Christmas time can be a bit stressful, not only physically but with the pocket as well. That is if we fail to plan.  This year, I vow to make a plan on my gift giving because I used to have none.  I just buy randomly and sometimes just give out cash mindlessly.  The result? I end up broke after the holidays! So this time around, I decided to make a change.  I need to be intentional in my gift giving so I am going to share with you guys my simple Christmas 2018 gift giving planner free printable.
Christmas 2018 Gift Giving Planner Free Printable
Christmas time is a season for giving.  This is a time that we make our loved ones feel valued through simple gestures of gift giving.  However, we do not possess eternal springs where money just flow endlessly.    Even though we have some extra cash from bonus and 13th month pay, we need to budget our money because we need something to save and invest.  Therefore, we need to be mindful of our spending and that includes gift giving.  That is the reason why I made this simple gift giving planner printable.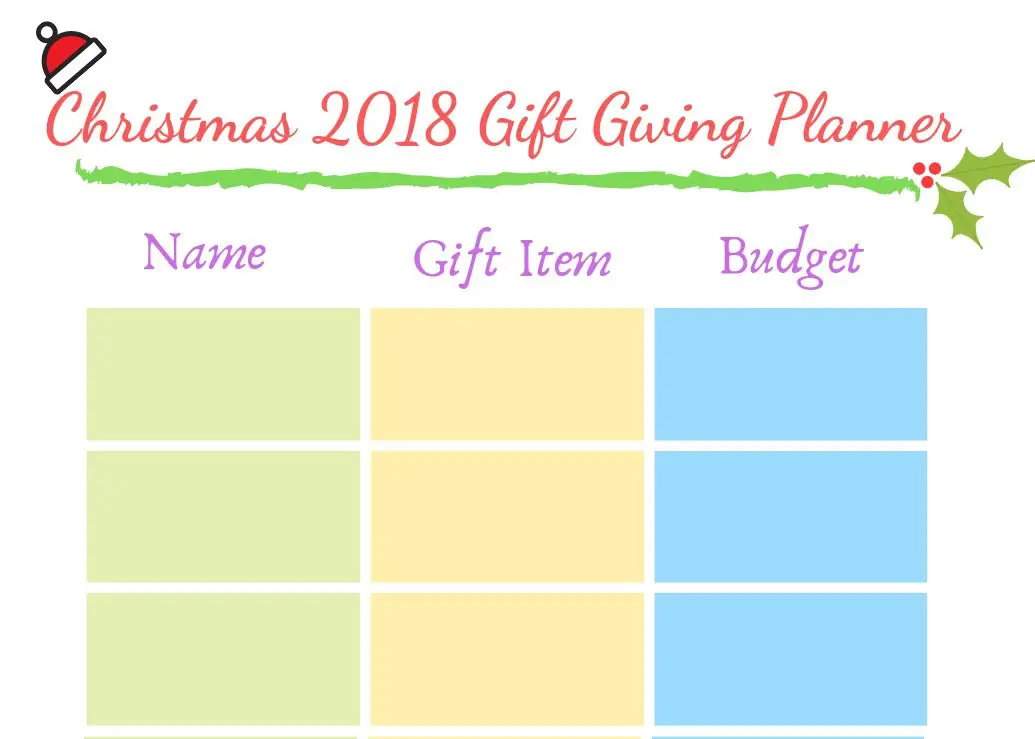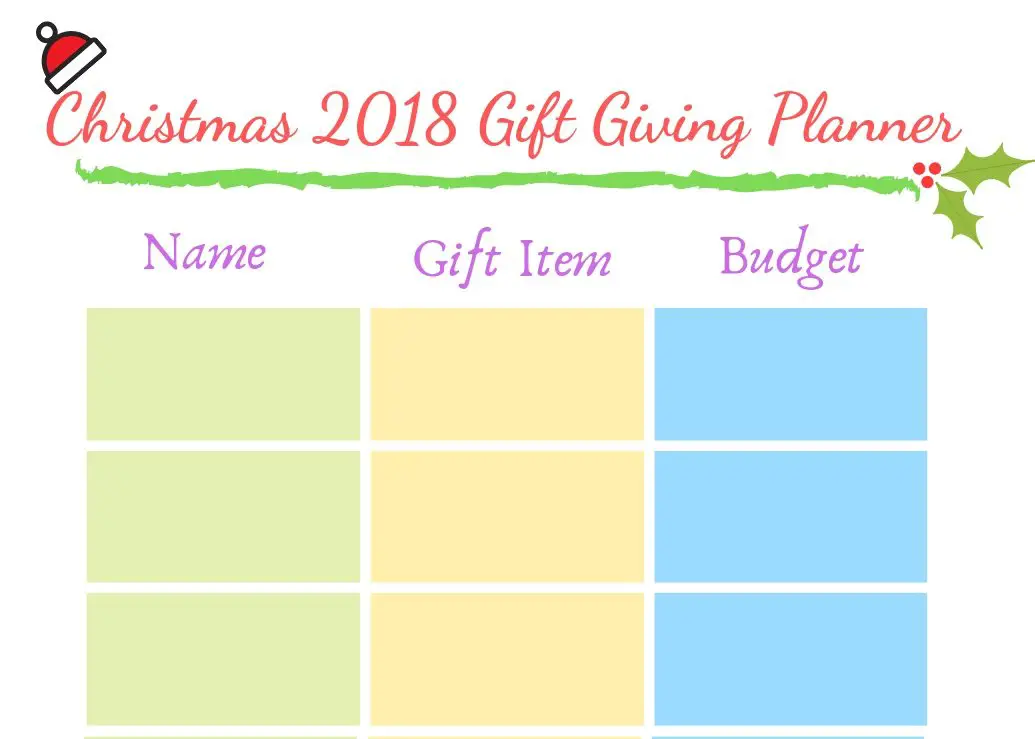 How to use this Christmas Gift Giving Planner Printable
Using this Christmas Gift Giving Planner printable is just very easy.  There are only 3 columns.  The first column is where you input the name of the person you intend to give a gift.  I personally write the name of the most important person in my life first, and so on down the list.  You can do the same.
The second column is the gift or item you need to purchase to give as a gift to that person.  Remember that when buying a gift, you have to consider the other person's preferences, likes or needs. Not the other way around.
The third column is the budget.  You have to be realistic with your finances.  You need to set a limit of your overall gift giving spending because there are still other expenses that you will incur in this holiday season like food for the noche buena, vacations if you intend to or visit to your loved one on other places.  Of course, don't forget to set aside for your savings and investment or maybe pay debt or other financial decisions that will increase your net worth.
If you want to use this printable you can find it here.
There you have it guys.  Happy gift giving. Happy Holidays!