August 2017 is exciting in Davao because we celebrate the Kadayawan Festival.  I always look forward to this month because of the holidays. Anyways, here is my August 2017 financial report update.
AUGUST 2017 FINANCIAL REPORT UPDATE
Although we celebrated the Kadayawan Festival in August, I keep myself financially in check by not going to malls and bazaars to avoid unnecessary spending.  There's a lot of "sale" everywhere, literally.  However, I bought myself herbs for my home garden. There was an agri-trade fair and I indulge myself with it. That was long been planned anyway.
Education fund
Education is the only inheritance you can give to your children that cannot be stolen, as they say.  I am happy that I am now saving for my kiddo's future.  As of August 2017, my education fund is at P28,700.  This is  actually just a very small amount.  But having small than having none at all is much better.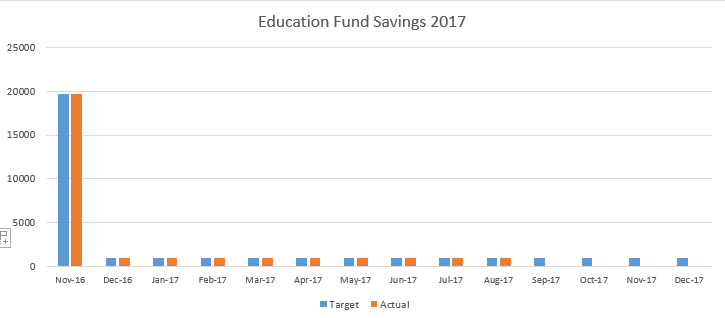 Emergency Fund
I still manage to keep my emergency funds funded.  I feel great that it stays as planned.  I am 3k away from my 12k goal this year.  Yay!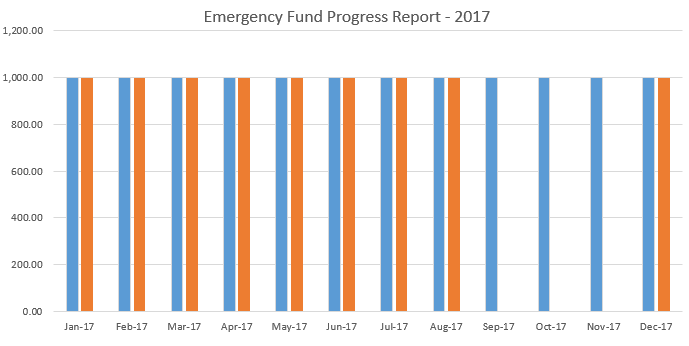 Debt Payment Tracking
My debt payment is also on track for the month of August 2017.  This debt is emotionally draining.  I want to ditch it out altogether but I just cannot do it yet.  As of August, it is at 157,083.86.  I look forward to the days when I can shell out bigger amounts on my payments to hasten  my deb payment.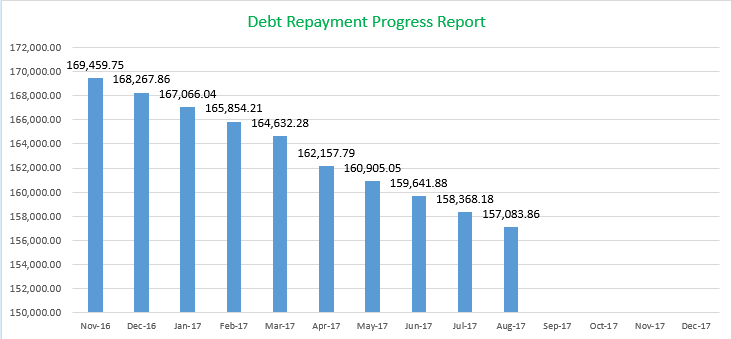 Paper Assets
August is said to be a ghost month, but not for me.  I was able to put on additional funds to my paper investments.  I matched my individual stocks with index funds.  I am giddy to see the progress of these investments and I am happy that my portfolio as of now is green, after months of having red.
I am now 50% individual index fund and 50% individual stocks on my portfolio.  I am still observing which way I will profit better.  I will adjust my allotment in due time when I will find out soon.  As of now, I'm 50/50 in terms of allotment between individually selected stocks and index funds.  Yay…looking forward for more top-ups in the future.