January 2017 passed by so fast.  Its as if it was just a quick click of my fingers.  Maybe because I was always in a hurry and super duper busy that I did not notice how quick January came by and it is already February.  Here is my January 2017 Monthly Financial Progress Report.
January 2017 Financial Progress Report
January 2017 was a rather very busy month for me.  Aside from that, I also incurred so many expenses.  There are just annual bills, bulk bills that is, that I have to pay.
Education Fund
I continued saving for my Educational Fund.  As usual, I top-up P1,000 for it.  Its amazing how small amounts can accumulate over time.  I am actually excited to reach the month of May to know how much interest rate I will gain from this fund.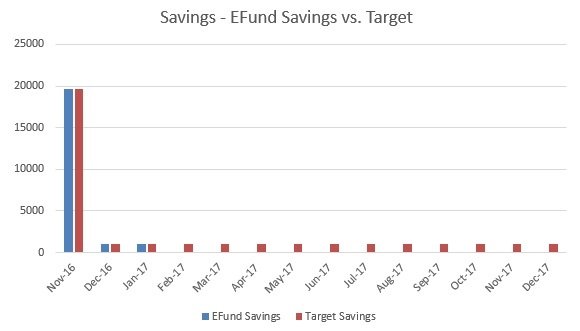 For the month of January, I have now a total amount of P21, 700.
Emergency Fund
As mentioned in my 2017 Financial Plan, I wanted to increase the family's Emergency fund. So I'm saving 1,000 for it on a monthly basis trough paluwagan.  It started in the month of January.  Let's see if I will be able to sustain this.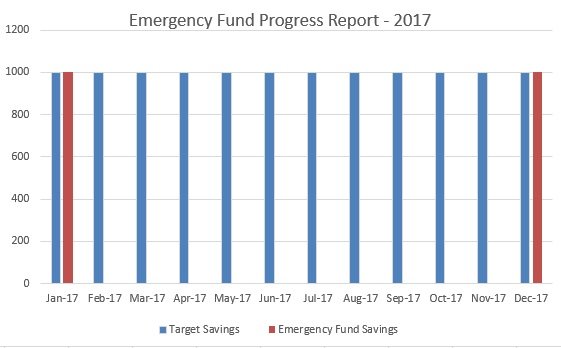 Yay, I am happy that I have this fund.  I am resolved to sustain this fund until December 2017, fingers crossed.  I actually have this fund last year but I was able to save for only 2 months .  Blame it on lack of discipline, or not having enough funds. Really, keeping and sustaining ones goals is not at all easy peasy.
I have started allocating 1,000 for January and another P1,000 for December because the end month of the year is its distribution time.  Aside from that, it is also a month that we usually incur lots of expenses so I already secured a saving for that month.  As of January, I have a total of P2, 000 contribution and that includes my advance savings for December.
Debt Payments Tracking
I continuously track my remaining balance for my debt and in the month of January, it is dowm to   P167, 066.04.  I would have wanted to pay extra for this but I just cant allocate a fund just yet.
Stock Market Investing
One of my goals is to invest on paper assets.  I want to go into mutual funds and stock market.  However for the month of January, this is an epic fail.  I have not started yet on this investment.  However, I am trying to counter my deficit for this month of January.  I believe it is not yet late. My plan is to set aside any windfall or try to figure out, looking for fund to really start it out.
This is my financial progress report for now.  Hoping for more blessings in the coming months.