My April and May financial report is merged into one because I was a mess, financially during these 2 months.  I had a hard time following my financial plans for these two months.   All those automated savings and investments were the ones that are in line.  Here is my Financial Progress Report – April and May 2017.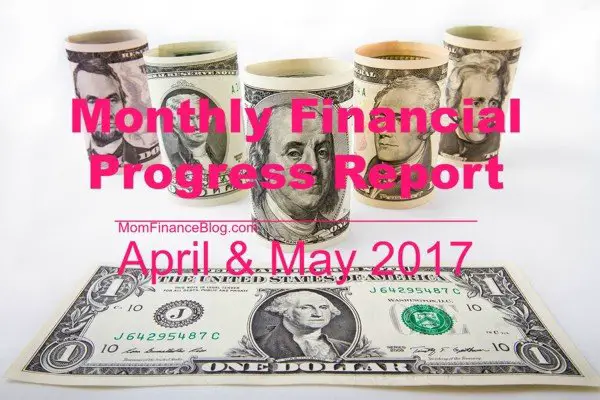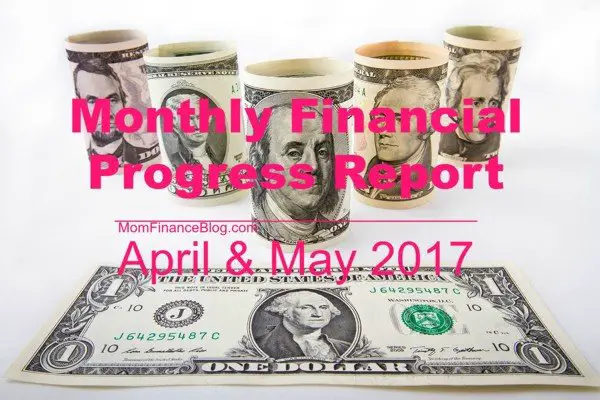 Financial Progress Report – April and May 2017
April and May is summer here in the Philippines.  The family spend this precious time to bond together by going to the beach and eating out- the reason why I became a mess financially.
Education Fund
My education fund stays in the line as planned since this is automated. Oh yes, the huge benefit of automation.  It  can hardly be diverted.
As of May 2017, Education Fund is at P25,700.  Not bad for a "turtle" saver and investor.
Emergency Fund
My emergency fund for these 2 months is in limbo. I am going to recover this the coming months to stay in track with the plan.
Debt Payment Tracking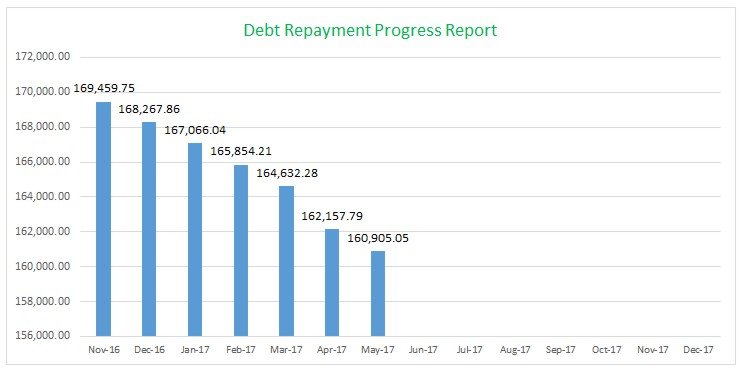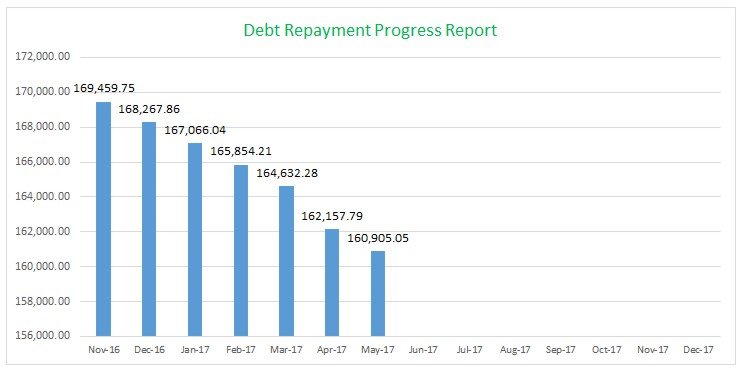 For the past 2 months, my debt has been reduced to 160, 905.05.  This is a progress I am happy about because I am itching so much to get rid of this debt.
Paper Assets
I have not topped up with my paper assets, same with my other financial investments and savings.  My monies are diverted to little vacays here and there.  I have also used some of it for school expenses.  Schooling for the kids is expensive.
I'm have been planning to be aggressive in the coming months to cover up those financial plan that I fail to implement.  I am also going to allocate a budget for vacations and leisure so that I will be in line with all my financial plans.
I've been trying to figure out some ways to increase my income so that I will have more wiggle room in my budget.
That's it for now folks, have a great day everyone!